S. No.
Plenary Speaker
Time (IST)
Date
1
Dr. Shailesh Nayak
10:30 – 11:00
Tuesday,
22 February, 2022
2
Dr G Satheesh Reddy
11:00 – 11:30
3
Vice Admiral Sandeep Naithani
11:30 – 12:00
4
Dr. Margaret Leinen
12:00 – 12:30
5
Prof. Peter M Haugan
12:30 – 13:00
6
Dr. Katsuyoshi Kawaguchi
09:30 – 10:00
Wednesday,
23 February, 2022
7
Mr. Craig N. McLean
10:00 – 10:30
8
Dr Gary Brassington
10:30 – 11:00
9
Mr. Liu Feng
11:00 – 11:30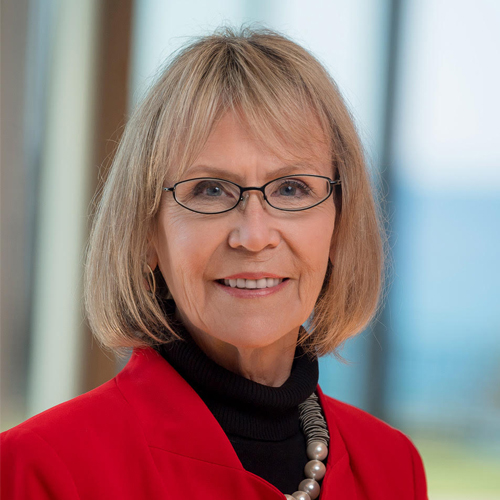 Margaret Leinen
Topic: The UN Ocean Decade and COP26 Ocean Action: an important synergy
Dr. Margaret Leinen is the Director of Scripps Institution of Oceanography and Vice Chancellor for Marine Science of University of California at San Diego. She is an ocean biogeochemist and paleoceanographer whose research includes study of ocean carbon cycling and the role of the oceans in climate. Leinen was a member of the Executive Planning Group and is a member of the Interim Advisory Board for the UN Decade of Ocean Science for Sustainable Development. During 2017 and 2018 Leinen was a US Department of State Science Envoy for the oceans to Latin America and the Pacific. She served as Assistant Director for Geosciences, U.S. National Science Foundation (NSF) from 2000-2007.Read More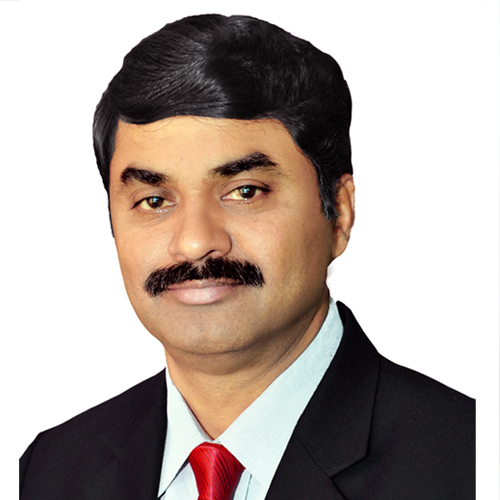 Dr G Satheesh Reddy
Topic: Technologies for Secure Seas – Current and Futuristic Perspective
Dr G Satheesh Reddy, Secretary, Department of Defence R&D and Chairman, Defence Research and Development Organisation (DRDO), spearheads indigenous development of defence systems and technologies. As the top defence scientist in the country, Dr Reddy guides the development of major programs on missiles and strategic systems, fighter aircrafts and unmanned aerial defence systems, underwater systems, radar systems, strategic materials, armaments, and futuristic technologies. A visionary and institution builder, his technology leadership has deeply impacted the development of 'best in class' systems for the Indian Armed Forces.Read More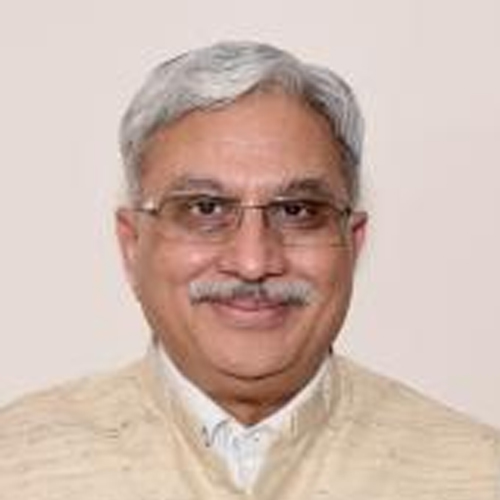 Dr. Shailesh Nayak
Topic: Towards Heralding an Era of Blue Economy.
Dr. Shailesh Nayak is currently Director, National Institute of Advanced Studies and Distinguished Scientist in the Ministry of Earth Sciences. He was the Chair, Earth System Science Organization (ESSO) and Secretary to the Government of India for Ministry of Earth Sciences (MoES), between August 2008-2015. He provided leadership for the programs related to science of climate change, weather services, polar science, geoscience, ocean science and modeling, ocean survey, resources, and technology.Read More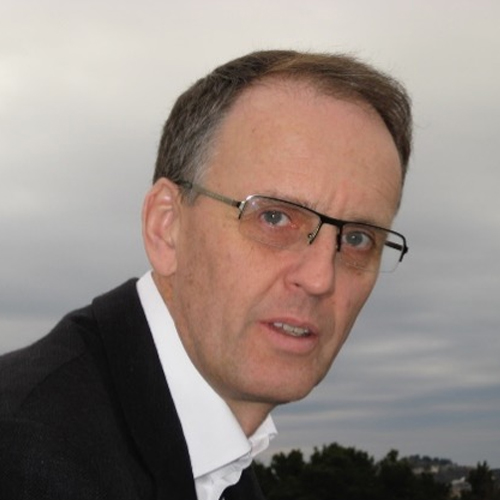 Prof. Peter M Haugan
Topic: The role of science and technology in transformation towards a sustainable ocean economy.
Former Chair Intergovernmental Oceanographic Commission, UNESCO
Programme Director at Institute of Marine Research,
Professor at the Geophysical Institute, University of Bergen, Norway
Prof. Peter Haugan is Programme Director at Institute of Marine Research, Norway, professor of oceanography at the Geophysical Institute, University of Bergen, and past chair of the Intergovernmental Oceanographic Commission of UNESCO.Read More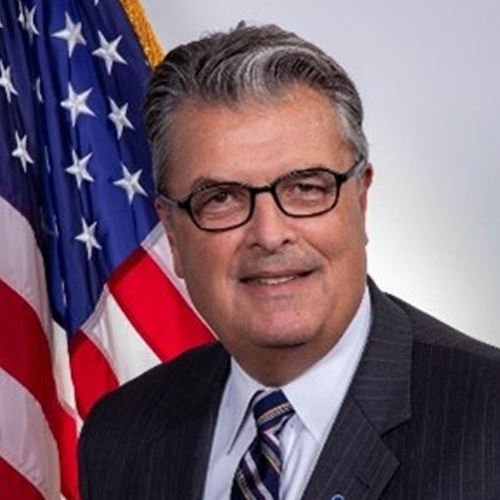 Craig McLean
Topic: If not now, when? A lifetime's opportunity in this moment.
Craig N. McLean currently serves as the Acting Chief Scientist providing direction for NOAA's science and technology priorities. He also serves as the Assistant Administrator for Oceanic and Atmospheric Research (NOAA Research).
In his role at NOAA Research, he is responsible for overseeing, directing and implementing NOAA's research enterprise including a network of research laboratories and the execution of NOAA programs including the Climate Program, National Sea Grant, Ocean Exploration, to name a few. Read More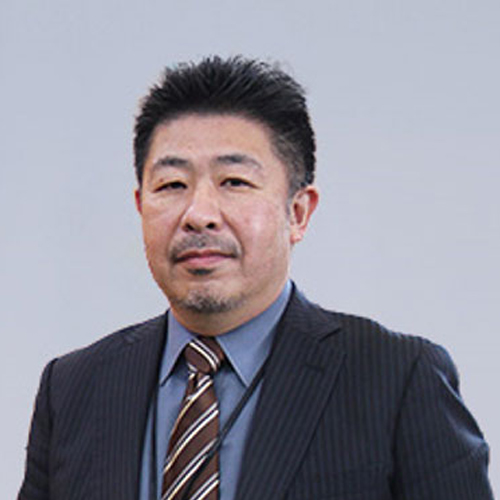 Dr. Katsuyoshi Kawaguchi
Topic: Earthquake and tsunami surveillance system in seafloor and social implementation of real- time data.
KATSUYOSHI KAWAGUCHI is currently Director-General, JAMSTEC and visiting faculty member of Center for Integrated Underwater Observation Technology, Institute of Industrial Science, the University of Tokyo. His research interest is real-time seafloor observatory development. Earlier, he has served as an engineering director of Dense Ocean floor Network System for Earthquakes and Tsunamis (DONET) during the past for 15 years.Read More
Gary B Brassington
Topic: Operational global ocean forecasting – how the international community is organised, status of current systems, performance and comparison
Dr Gary Brassington is one of Australia's leading researchers in operational ocean prediction. He is the Bureau of Meteorology's Senior Principal Research Scientist for Ocean Modelling and leads award winning teams that research, develop and deploy operational ocean forecast systems including the Ocean Model, Analysis and Prediction System (OceanMAPS). OceanMAPS is developed and sustained through a government partnership of the Bureau of Meteorology, CSIRO and Australian Defence Force.Read More
Vice Admiral Sandeep Naithani
Topic: Construction, Operation and Maintenance of Naval Ships
Vice Admiral Sandeep Naithani, Ati Vishisht Seva Medal, Vishisht Seva Medal is the Chief of Materiel of the Indian Navy.
The Admiral is a graduate of the National Defence Academy, Khadakwasla, Pune. He was commissioned into the Electrical Branch of the Indian Navy on 01 Jan 1985. A Post Graduate in Radar and Communication Engineering from IIT Delhi and a distinguished alumnus of the Defence Services Staff College (DSSC) and the National Defence College (NDC).
The Admiral has held various challenging appointments during his illustrious naval career spanning over three and a half decades. Which includes the appointments onboard Aircraft Carrier Viraat. The Admiral has also commanded the premier electrical training establishment of the Navy, INS Valsura.Read More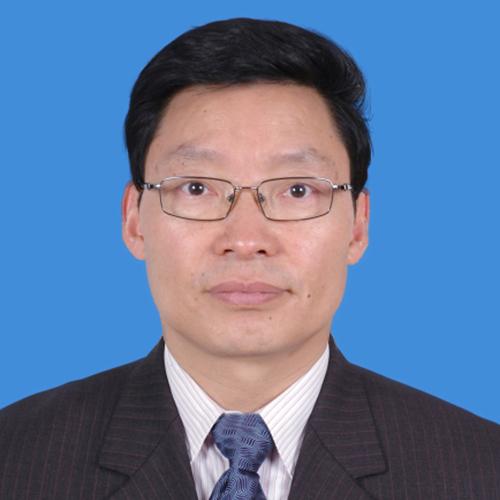 Mr. Liu Feng
Topic: COMRA's Deep Seabed Nodule Mining Test Project
Mr. LIU Feng has been Secretary-General of COMRA since 2014. Graduated and got his Master Degree in Beijing University of Iron and Steel Technology, majored in Mining Machinery, Mr. LIU worked for his Alma Mater for five years as a lecturer and then he joined COMRA when the Association was inaugurated in 1991.
Since then, Mr. LIU has been contributing his talent, his capacity to COMRA for about 30 years. He is involved heavily in COMRA's plan-making, project management and deep sea technology development, and he also deeply participated in the national law-making of the Law of the People's Republic of China on Exploration for and Exploitation of Resources in the Deep Seabed. During his long deep sea career with COMRA, Mr. LIU was appointed as Director-General of China National Deep Sea Center in Qingdao for a two years interval from 2012 to 2014.Read More